!– Oracle Maxymiser Script Start --> <!– Oracle Maxymiser Script End -->
Ham, leek and mushroom crêpes with Parmesan cheese sauce
< />
Ham, leek and mushroom crêpes with Parmesan cheese sauce
Ham, leek and mushroom crêpes with Parmesan cheese sauce
About this recipe: Make your favourite crepes into a satisfying dinner with this easy savoury crepe recipe. Try shredded leftover chicken instead of ham for a tasty variation, perfect for using leftover chicken from a roast.
Ingredients
Makes:
6

crepes
100g plain flour

1/4 teaspoon salt

225ml milk

1 egg

20g butter

2 leeks, thinly sliced

200g mushrooms, chopped
6 slices ham

225ml whipping cream

60g butter

75g grated Parmesan cheese

1/4 teaspoon ground nutmeg

salt to taste
---
Method
Prep:

20

min

› Cook:

20

min

› Ready in:

40

min
For the crepe batter: Combine flour and salt in a bowl. Make a well in the centre of the flour and add the milk and egg. Beat well to combine. Set the batter aside.

Prepare the filling: Heat the butter in a frying pan over medium heat. Add the leek and mushrooms. Gently fry until soft, about 10 minutes. Keep over a low heat to stay warm whilst you prepare the crepes and sauce.

Prepare the sauce: In a medium saucepan combine cream, butter, Parmesan and nutmeg. Cook over medium low heat until smooth. Remove from heat and season to taste. Sauce will thicken upon standing.

Heat a lightly oiled frying pan over medium high heat. Pour the crêpe batter onto the pan, using approximately 60ml (2 fl oz) for each crêpe. Tilt the pan in a circular motion so that the batter coats the surface evenly.

Cook the crêpe for about 2 minutes, until the bottom is light brown. Loosen with a flexible spatula or fish-slice, flip over and cook the other side. Take a spoonful of sauce and spread it over the crepe. Sprinkle one-half of the crepe with some of the leek-mushroom mixture. Lay a slice of ham on top, then fold the crepe in half, then in half again to form a triangle. Repeat until all the batter is used.

Serve each crepe with a generous drizzle of Parmesan cheese sauce. Enjoy!
Pancake how-to
Forget flops with our collection of Pancake videos! We'll show you how to make everything from traditional pancakes to savoury crepes, and more. Watch now!


Video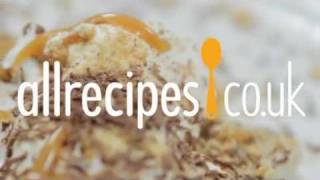 Three ways with crepes
Reviews & ratings
Average global rating:
(1)
Reviews in English (1)
Very tasty and filling dinner ! - 26 Feb 2013
Write a review
Click on stars to rate